Yogurt with Limoncello or Arancello
Preparation time :  15 Min
Calories for Portion  260Kcal 
Portion : 4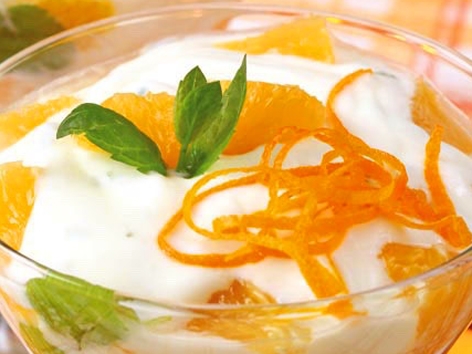 4 Orange
500 g di Yogurt greco
40 g Honey
40 g di Cane Sugar 
Fresh Mint
Frida's Arancello or Frida's Limoncello
● Pour the yogurt into a bowl and add the sugar, honey and mint leaves, peeled and chopped, add the liqueur in the desired quantity
●Work the mixture well so as to make it swollen and creamy, then add the oranges peeled  (save some for the final decoration) and cut into cubes.
● Pour the mixture into 4 cups and let it rest in the fridge for half an hour, so as to mix the flavors.
●  When ready to serve, garnish the surface of the cups with a little orange peel, cut into thin threads; complete with a few mint leaves and bring to the table.