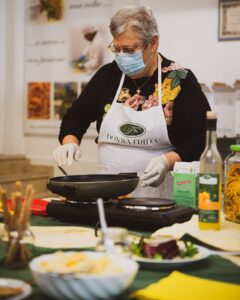 Are you curious to see how we make ?
Why don't you come and visit us in Padova.
You can arrange a private and
FREE TASTING TOUR

in english, plus a show cooking with Frida just for you, friends and family

TASTING AND SHOW COOKING TOUR
For our policy we do not charge a fee for all our tour, plus if there are more than 4 attendent we can also organize a show cooking tour with Frida where you will see how to use liquor for cooking and you will eat the results all free of charge, because we love to show you our passion on making liquor and how we create new recipes.
The tasting tour usually take from 1,5 hours up to 2.5 Hours, (time flys when you have fun, drink and eat with friends and family ).
We do also provide light snack italian way (Mama Frida will prepare  so you cant say no…)
You will discover all the procedure and see where we create liquors and more in our small artisanal and family facility, you will feel like at home.
After the Tour you can buy all the products that you tasted and we do accept  cash, credit or debit card, satispay, google pay.