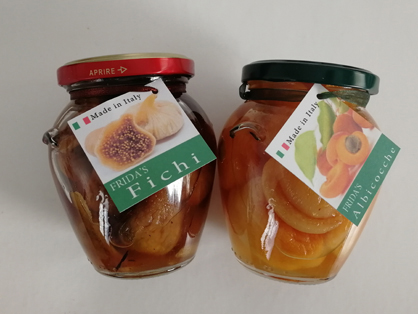 Dry Figs and Apricot in Alcol
The fruit under spirit is very tipical in Italy at the end of the dinner expeccilly during winter time.
It is made by using only dried fruit of high quality without any kind of artificial color or flavor, they are an excellent end to eat with friends in happy company or for making cakes or on top of the ice cream.
Among our productions stand out the dried figs with cinnamon and orange peels Organic Sicilian, the Apricots dehydrated with cinnamon, all in elegant jars and with an alcohol content of 30% Vol.
On the RECIPES page you can view all the delicacies you can make using our spirit fruit in a jar.