Tiramisu' Donna Frida  
Chef : Carla G. Padova   
Difficulty :Medium/Hight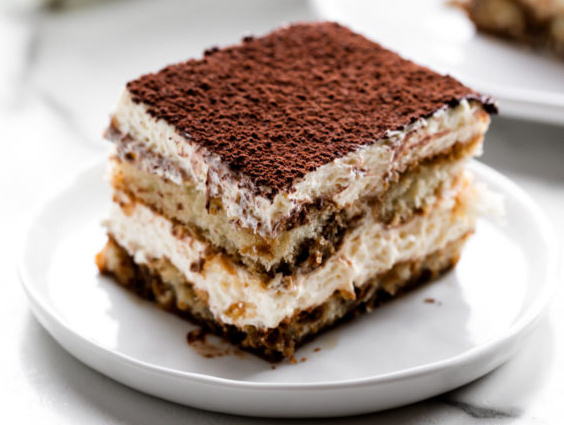 6 Tuorli Uovo
150 gr White Sugar
170 gr Milk
320 gr Cooking Cream sweet
1/2 Teaspoon vanilla flavor
500 gr Mascarpone
75 gr Cup of coffee at room temperature 
75 gr Lemon'Armonia or Frida's Arancello for layer, use more liquor if you want strong
2 Pack of Biscuits savoiardi
Spoon of non sweet cocoa 
In a medium saucepan, mix together the egg yolks and the sugar until they are well blended, add to the milk and cook over medium heat, stirring constantly until the mixture comes to a boil.

Boil gently for 1 minute. Remove from heat and let cool slightly

Cover well and leave it to cool in the fridge for about 1 hour.

In a medium bowl, whip the cream with the vanilla until a thick cream is obtained.

Beat the mascarpone together with the egg yolks until you get a well blended cream.

In a small bowl, combine the coffee and Lemon'Armonia or  Frida's Arancello.

Spread the biscuits lengthwise and season with the mixture of coffee and Lemon'Armonia or Frida's Arancello.

Place half of the soaked biscuits at the bottom of a bowl about 20x30cm.

Spread half the mascarpone mixture over the ladyfingers, then half the whipped cream.

Repeat the layers and sprinkle with cocoa.

Cover and put in the fridge to rest for about 4/6 hours.
We want to remind you that the cake contains even if in small quantity the liqueur with an alcohol content between 18% and 25%